Since we've moved into the Maryland house, I've been all about the organizing... we have lots more space, furniture, rooms now... just tons of stuff! So I've been searching out inspiration from a wide variety of sources. My
DIY organizing board
on Pinterest has been getting a workout and I've been reading my fave organizing blogs like a crazy gal.
Because I still don't have my act together to post pictures of my little organizing projects, I figured I'd share some of my favorite organizing blogs with you AND ask for a few recommendations. So, here are some of my favorites... (and unlike a lot of my other posts, I actually took my time and linked the pictures to the blog sites so you can click the pictures to go directly to the awesomeness)!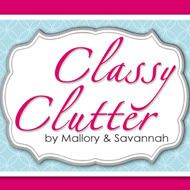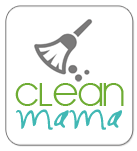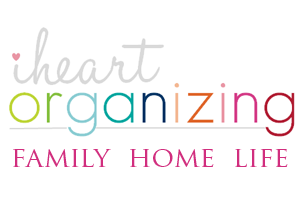 The Nest Effect
I'm an Organizing Junkie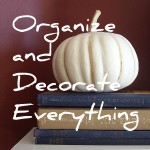 Organize & Decorate Everything
Penelope Loves Lists
Small Notebook
Sunny Side Up
So there you go - my favorite organizing blogs! Most are obviously pretty organizing focused and hopefully the others aren't offended that I consider them "organizing blogs," but they're just some of my favorite places for organizing inspiration! (If you're one of those bloggers, I hope you're flattered - it's seriously that I just think you're awesome!)
(I also read the "usual suspects" including
Better Homes and Gardens
and
Real Simple
, but I didn't try to include blog buttons for them here.)
So now that you've seen some of my favorites, what are some of YOUR loves for organizing ideas and inspiration? I'm definitely drawn to blogs with pretty pictures and projects as well as at least a few tips and ideas that I can re-create on the cheap. The giant lists of tips with no pictures aren't my style, nor are too many videos (that don't have the important stuff spelled out somewhere) or the ones that are focused on selling stuff or reviewing stuff/making money for the blogger or all focused on kids. I know, the standards are kind of high. But I'm seriously hoping you guys have some ideas because I just need more great ones! So... inspiration for organization?